Custom Dyno Tuning
To serve our local Vermont customers that aren't ready for one of our standalone ECUs, we offer COBB products and Protuning services. 
Applications and Protuning support:
All Turbo Subarus (Non-turbos, please contact us first)
Mitsubishi EVO
Volkswagen mk6 (2010-2014) and mk7 (2015-2017) GTI - manual and DSG
BMW 335
All COBB Accessports come pre-installed with Stage1 and Stage2 maps. Some other maps are available for free download, depending on the availability of off the shelf maps. 
AccessPorts in stock, hard parts like stage kits, intakes, exhausts, etc. are available special order. Installation available as well. 
Nick is available for Cobb Pro Tuning week days: Schedule now to secure your time!

Would you like to chat? Send us a Facebook Message We typically respond quickly between 9am and 5pm Eastern Time (UTC-4) Monday through Friday.
To make sure you're comfortable with your purchase, we also offer a 30 day money back guarantee. If you're not thrilled with the performance difference, stop back within a month and we'll revert the car back to stock and refund your purchase.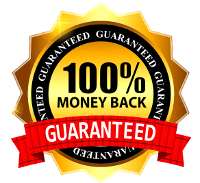 Want even MORE performance? 
 To take advantage of the AccessPort multiple map feature, we are offering a special tune on BOOSTane. Come to your tuning session with a full tank of 93 octane fuel, and we will tune your car on 93, then calculate and add BOOSTane (for FREE!) to get you either 98 or 103 octane, your choice, then tune it for the higher octane. The second tune is also discounted 50% 
Because we value our pre-existing clients as well, we're offering a 30% discount on a BOOSTane tune if you've had your car tuned with us before. 
If you're wondering about cost after the tune, BOOSTane is extremely affordable at $30/qt. A quart can be mixed with 15 gal to get 103 octane, or with 30 gal to get 98 octane. We have it in stock for your convenience. 
---